The CNC cutting machine uses the computer digital intelligent program to operate the machine movement. It will precisely cut the material according to the design pattern imported into the computer in advance. Different cutting tools can be selected according to different cutting materials. This is what I will introduce next. Mechatronics cutting equipment - high-tech CNC cutting machine. There are many kinds of it, including label die-cutting machine, cnc cardboard cutting machine, leather cutting machine, composite material cutting machine, etc. Among them, the advertising packaging cutting machine plays an important role in the production of commercial advertising packaging. Please learn more about it below!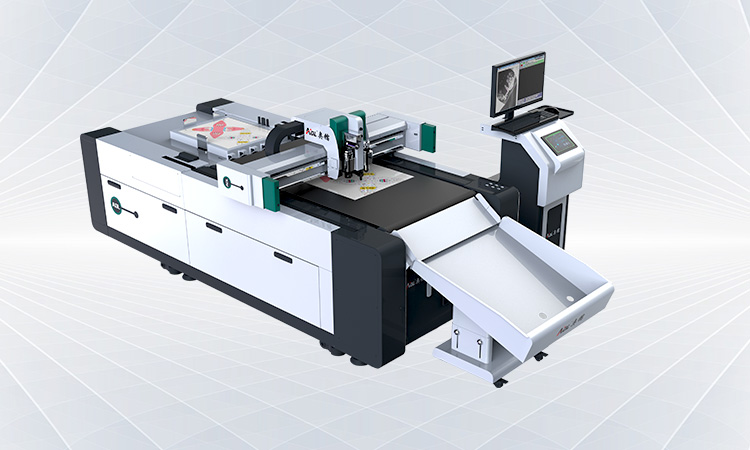 At present, many pioneering commercial advertising packaging production enterprises in the world that are at the forefront of technological innovation have optimized the cutting equipment after printing to provide users in the global commercial advertising packaging industry with better quality products and complete services, and automated processes. And now the entire industry is moving in the direction of automation, standardization, processization, quality, environmental protection, and output diversification.
AOL 1070 plus series high-speed advertising packaging cutting machine is specially designed for many different industries such as advertising, signage, packaging, etc. This equipment has two replaceable knife holders, which can use a variety of knives, such as: vibrating knife, drag knife, pressing knife Mark tools, cutter tools, V-cut tools, markers, etc. Using the CCD camera system, it is very easy to cut printing materials, which greatly improves the cutting accuracy. It is a cost-effective intelligent device that meets all your creative processing. The 1070 plus cutting machine leads other similar products with its high efficiency, automation and wide applicability of cutting materials. It is also the perfect fully automated machine for commercial packaging and signage prop production.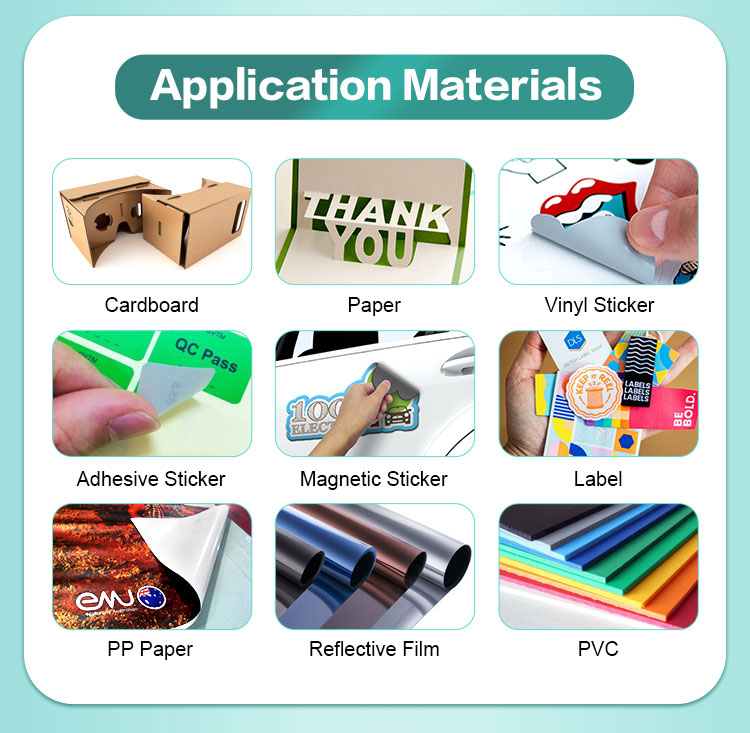 How to choose AOL 1070 plus advertising packaging cutting machine?
1. First of all, the swing cutting tool is very necessary, it can cut materials with a maximum thickness of 20mm, such as corrugated paper, honeycomb paper, etc.
2. If you are cutting the box, you need to add a pressure roller and a second knife holder to make indentation on the box.
3. If you are cutting corrugated cardboard and need to make grooves, V-cut is your best choice, it can be interchanged with pinch rollers, so there is no need to add additional knife holders.
4. The machine has two options: fixed table and automatic feeding table. If it is an automatic feeding table, it can automatically send the pieces to the position you want.
5. AOL-PLUS automatic intelligent cutting system adopts automatic vacuum suction cup and automatic lifting feeding platform. Edge trimming, half-cutting, creasing, marking and more can be performed quickly and precisely.
AOL 1070 plus uses state-of-the-art technology to design and manufacture CNC cutting machines to provide customers with superior end products. Whether your business is a small store, heavy equipment manufacturer or steel service center, we have the high-performance cutting machines to meet your needs.
AOL intelligent blade cutting machine has high precision and high efficiency. Our professional after-sales service can provide automatic cutting solutions for various industries.
For more information, please consult:
Email: info@aolcnc.com
Phone: +86-531-88620680
WhatsApp/We Chat: 0086-18560162709
youtube: https://www.youtube.com/channel/UCDiNQSjBR5DsAX9QfkWF7AA
Website: https://www.aolcnc.com/