Curtains are made of cloth, hemp, yarn, aluminum sheets, wood chips, metal materials, etc., and have the functions of shading and heat insulation and adjusting indoor light. The curtains are divided into cotton gauze, polyester cloth, polyester-cotton blended, cotton and linen blended, non-woven fabrics, etc. according to the material. Different materials, textures, colors, patterns, etc. are combined to form different styles of curtains. Interior design curtains.

According to the different materials and styles of curtains, the cutting requirements are also different. Now the traditional cutting methods are outdated. With the development of Industry 4.0, CNC intelligent cutting equipment is gradually emerging. Many people will ask such questions. AOL curtain cutting machine What is it like? Just a device that can cut? Can you cut odd-shaped patterns? So today, let me introduce the details of our curtain cutting machine to you in detail!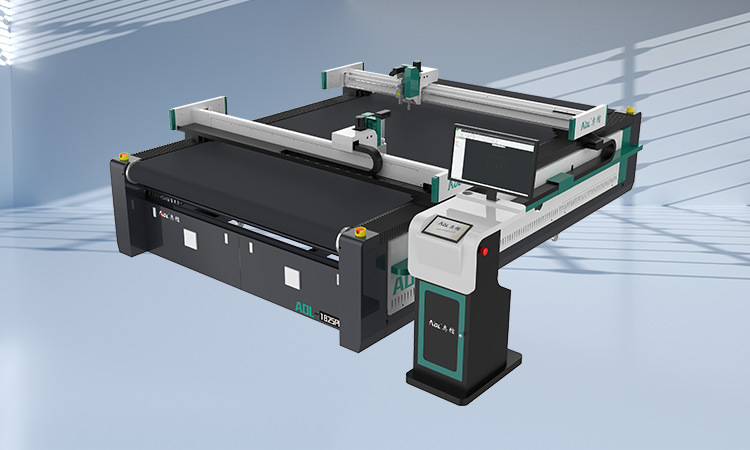 First of all, the common cutting method in the market is to cut manually, but there are many drawbacks in manual cutting. The fundamental problems are slow efficiency, poor accuracy, waste of materials, increased production costs, and reduced product competitiveness. Coupled with the increase in labor costs, it is difficult to recruit people, which is a headache for manufacturers.
The appearance of curtain cutting machine can be said to become the main direction of Industry 4.0, environmental protection, high efficiency, technology and automation; a curtain cutting machine can replace about 5 workers and is easy to operate, easy to use, and can be quickly mastered after training. Workers are less demanding.
The weight of the whole machine is more than 1.5 tons, and the high-speed operation does not vibrate. No heat source, no pollution, Taiwan linear guide drive. No manufacturer dares to make such a promise lightly; and it works 24 hours a day.
By projecting and cutting the graphic image through the projector, the layout position of the graphic can be reflected in real time. The layout is efficient and fast, saving time, labor and materials.
It can meet the production goals of small batches, multiple orders and multiple styles. It is versatile and can be used to cut leather and other flexible materials. Widely used in footwear industry, clothing industry, luggage industry, automobile industry, decoration industry.
Before the equipment leaves the factory, it must go through 72 hours of uninterrupted high-load proofing and trial cutting.
Why choose our AOL curtain cutting machine?
AOL has been committed to the production and optimization of CNC cutting machines. We have an independent factory, which can fully realize the design, production, sales, delivery and after-sales service processes. AOL curtain cutting machine is fast, easy to operate, and perfectly realizes the cutting shape you want. The whole process is automated without manual intervention. It adopts high-efficiency and high-precision servo motors, which can realize intelligent cutting faster and more accurately. Perfect pre-sale and after-sale service, pre-sale tailor-made plans for you according to the specific situation of your cutting materials, and one-to-one after-sale guidance to ensure that you can master the operation method as soon as possible.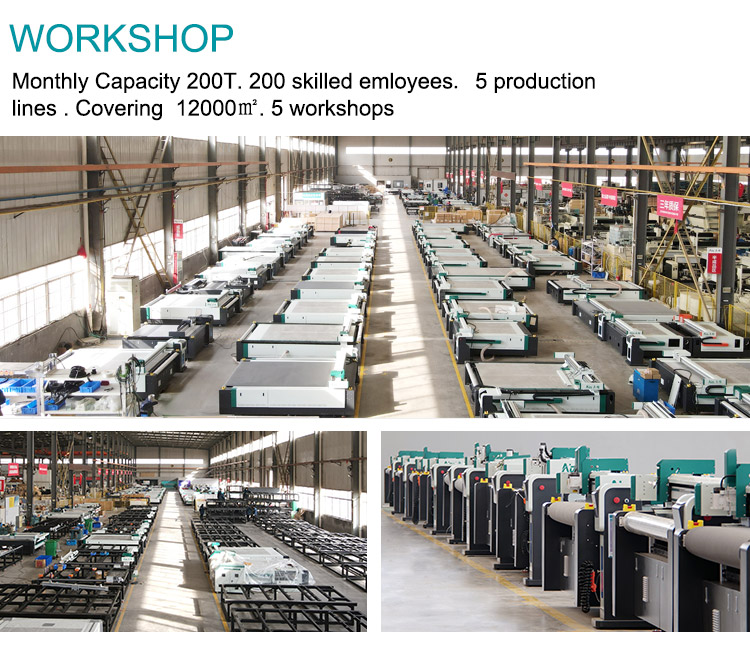 Company information:.
AOL is an industry-leading brand with 14 years of industry experience. We have served more than 8,000 customers around the world and received satisfactory reviews. We have many long-term and stable cooperation customers. We provide personalized industrial material cutting solutions for many customers. If you encounter problems in industrial material cutting, we can provide you with free consultation and consulting services!
About Warranty Policy:
Our standard warranty period begins when delivery is complete. We provide you with a three-year warranty service and provide professional machine maintenance
Renewal maintenance of machine parts is sold to customers at the lowest price.
Packaging of the cutting machine:
Outer packing: Standard sea export plywood box.
Inner packing: stretchable film and plastic film to prevent moisture.
If you have special requirements, we can negotiate amicably; if you want to know more, please contact us.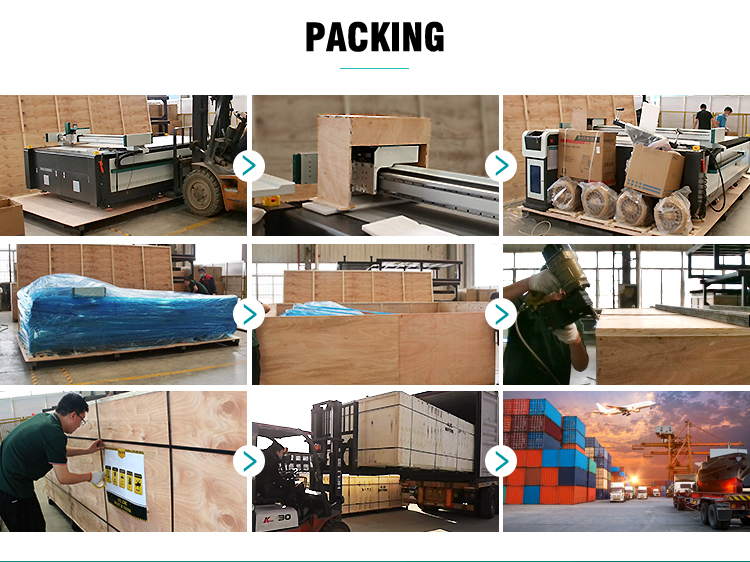 After-sale service:
1. The AOL after-sales service team has more than 20 engineers.
2. At least 3 engineers serve an agent/customer, all of them can speak English.
3. We support complete user manual, use video and photos.
4. We support remote assistance to help you install and use the software.
5. We support 24*7 online guidance and services.
6. Our machines are guaranteed for 3 years, except for felts, knives and blades, during this period, if there is any problem, we will replace them with new ones for free by DHL, and for knives, we will repair them for free within one year.
7. We promise to send out replacement parts within 24 hours.
8. We will set up a service group for you, including AOL sales staff, AOL engineers, AOL sales managers, AOL sales directors and you (or your staff), if you have any questions, we will reply within 1 minute.
9. Free upgrade of AOL software for life.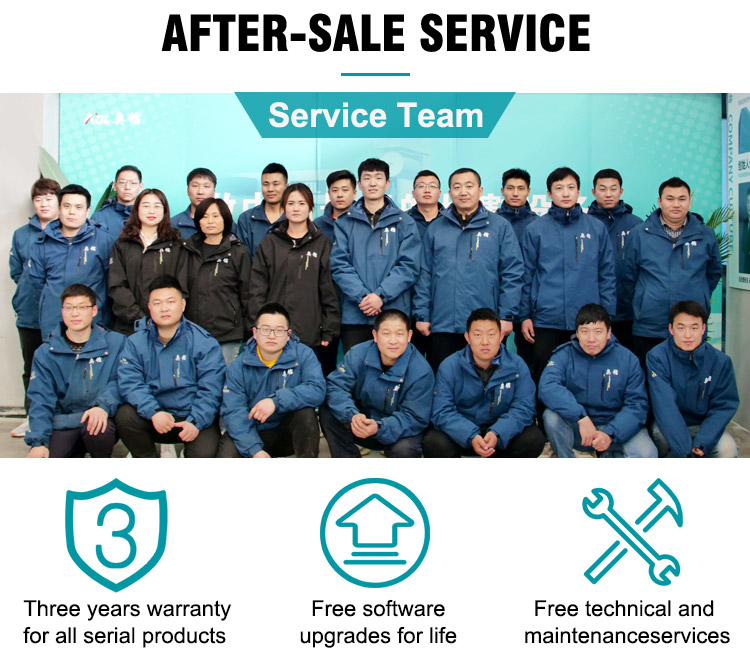 AOL intelligent blade cutting machine has high precision and high efficiency. Our professional after-sales service can provide automatic cutting solutions for various industries.
For more information, please consult:
Email: info@aolcnc.com
Phone: +86-531-88620680
WhatsApp/We Chat: 0086-18560162709
youtube: https://www.youtube.com/channel/UCDiNQSjBR5DsAX9QfkWF7AA
Website: https://www.aolcnc.com/