PVC board is a board with a honeycomb mesh structure made of PVC as a raw material. It is a vacuum blister film used for surface packaging of various panels, so it is also called decorative film and adhesive film, and is used in many industries such as building materials, packaging, and medicine. It is precisely because of the diversity of PVC board applications that we have specially developed this professional cutting equipment - PVC board cutting machine. Most of the cutting methods directly use milling cutters. Different strokes, half-knife and full-knife settings make PVC The cutting effect is better and perfect. Compatible with any garment CAD in the market, computer operation and cutting are carried out at the same time, and the working characteristics of fast completion of data transmission make this professional PVC cutting machine more competitive in the same product! Choose a professional PVC board cutting machine for cutting such materials!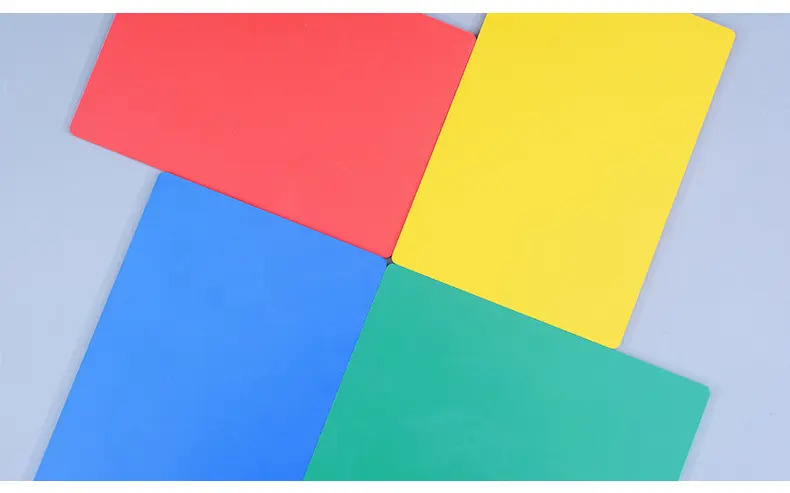 The width of the PVC board is 1220*2440mm, 1560*3050mm, 2050*3050mm, of which 1220*2440mm is the most used. The thickness of the PVC board varies from 1mm to 32mm. Usually we recommend using AOL 1625 PVC board cutting machine. If the material size is special, it can also be customized. This machine can not only ensure the cutting accuracy, but also improve the production efficiency and increase the output for the enterprise.
Introduction of PVC board cutting machine:
◇[Non-laser cutting] No burning, no discoloration, no peculiar smell, ultra-high frequency vibrating knife cutting technology, smooth edges, beautiful appearance, no need for secondary trimming.
◇【All kinds of materials can be cut】: Leather, carbon fiber prepreg, carbon cloth, aramid, clothing fabric, KT board, honeycomb board, acrylic board, plastic board, PVC soft glass, sponge, fireproof cotton and other flexible materials.
◇[High-tech]: Ultra-high frequency vibrating knife technology achieves perfect cutting. The cutting accuracy is guaranteed to be ±0.1mm.
◇【High speed】: The cutting speed is fast, and the cutting efficiency of the equipment is equivalent to 3-5 times that of manual cutting.
◇【High Efficiency】: Die-cutting, punching and forming of various materials can be completed without a die or die cutting machine, which can save a lot of manpower, die and equipment costs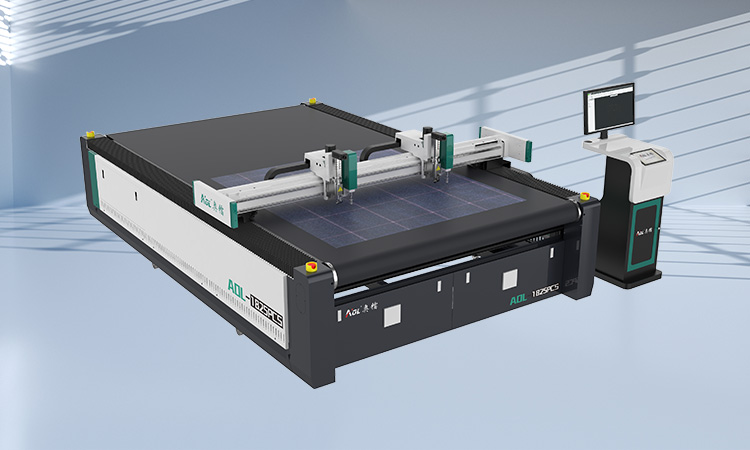 AOL PVC board cutting machine is specially designed for your mass production cutting needs through computerized cutting system, using a blade cutting machine for cutting, AOL automatic cutting machine provides precise results when told to run, easily producing a range of lines, shapes and arc.
This high precision cutting system will consistently and accurately cut any flexible material, single-layer, low-layer and high-rise cutting jobs, providing maximum flexibility in virtually every industry and technology currently used in the apparel, footwear, luggage, automotive and upholstery industries sex.
Company information:
AOL is an industry-leading brand with 14 years of industry experience. We have served more than 8,000 customers around the world and received satisfactory reviews. We have many long-term and stable cooperation customers. We provide personalized industrial material cutting solutions for many customers. If you encounter problems in industrial material cutting, we can provide you with free consultation and consulting services!Please contact us!