AOL cnc cutting machine is a new type of computer-controlled machine, which can perform various functions such as cutting, punching, half-cutting, v-cutting, etc. Its appearance is a substitute for laser cutting and manual cutting. The main function of CNC cutting machine is Efficiently cut beautiful flexible material items.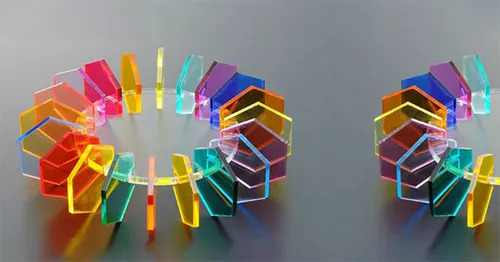 Through computer control, unnecessary errors can be greatly reduced, and different flexible materials can be cut according to different equipment components, common carpet, felt, foam, closed-cell foam, fiberglass insulation, composite materials, gasket materials, rubber , fabric, honeycomb board, single layer cloth/fabric, corrugated board/cardboard, vinyl veneer, skis, corrugated plastic, leather goods, carbon fiber prepreg laminates for aerospace, military and automotive parts, etc. The equipment also has a dust extraction system that absorbs waste and other debris from the material during processing.

Continue reading this article, we next explore how to use cnc cutting machine to cut acrylic material.
Acrylic is the most common material for producing decorative materials and making signs, therefore, AOLCNC acrylic cutting machine can achieve any shape cutting, with various types of acrylic variants on the market, in terms of color, size and shape, the first step is to It depends on the type of acrylic you choose for cutting. Since acrylic has a certain hardness, we recommend using a milling cutter for cutting, which can perfectly cut out the shape and size you want.
Next let's watch a video to understand how is it cut?
1. Choose a suitable drill bit according to the material to be cut, high feed rate is suitable for large size cutter head, small cutter head needs lower feed rate.
2. After selecting the cutter head, put the material on the table, add the pattern to be cut in the computer, set the spacing, size and other information
3. Here we need to set the cutting depth, it is recommended that the cutting depth be 1/2 of the diameter of the drill bit to prevent breakage during cutting.
4. Once all the information is set, the cut can be made, no adjustments are required during the cutting process.
AOL CNC acrylic cutting machine helps you to obtain satisfactory cutting needs, through the operation process in the above, you will get the best cutting effect, in AOL CNC Equipment Co., Ltd., we design and manufacture high-quality cnc cutting equipment to help you Increase productivity and reduce human errors to save time and money.
To learn more about how our CNC acrylic cutting machines work or have any questions, please contact our team at +86 88620680/+86 18560162709 or send your questions to info@aolcnc.com, we are always available Ready to provide you with quality service, we will answer you in detail within 24 hours!