Meeting the challenges of prepreg processing, including cutting, requires understanding how they differ from other composite materials. Prepregs are impregnated with resin prior to the manufacturing process, rather than reinforcing composite fibers or fabrics with resin after cutting and building.
Glass, carbon or aramid is infused, layered or coated with resins such as epoxy, phenolic, polyurethane, polypropylene, vinyl ester, silicone, PU or PTFE. The polymer used to make a prepreg composite depends on the end use of the material and dictates the manufacturing process the material will withstand. After cutting and shaping, the prepreg composite is cured by a combination of heat and pressure, usually in an autoclave with a vacuum pump.
Prepregs offer manufacturers many advantages. The resin is added by machine, giving producers greater control over the fiber-to-polymer ratio. The process is done by the material manufacturer, not in the factory where the final product is produced. The aerospace, energy and automotive industries streamline manufacturing processes by eliminating the need for separate storage and application of resins. Companies in the wind energy, construction and sporting goods industries also rely on the advantages of prepreg.

Things to pay attention to when cutting prepreg:
Many of the challenges in prepreg processing lie in cutting. Companies must consider the inherent characteristics of prepreg. This component of the manufacturing process is also unique to each end product. The right prepreg cutting solution must be powerful, reliable, customizable and versatile.
Feature:
The manufacturing process and end product determine how companies cut prepreg and its accompanying release plies. Prepreg cutting machines must be able to accommodate the many ways manufacturers can cut these layers. This may include removing the top or bottom peel ply (or top and bottom) before the material enters the cutting machine. Alternatively, prepreg processing may require scoring only the peel ply using a "kiss cut" method, leaving the composite itself unscathed.
A smooth and easy-to-clean cutting surface is very important. AOL prepreg cutting equipment recommends using a vibrating knife to cut the material at 2000mm/s to ensure cutting efficiency and the smoothness of the cutting surface. It can also reduce friction and reduce friction. Minimize the possibility of heat exposure and damage the material.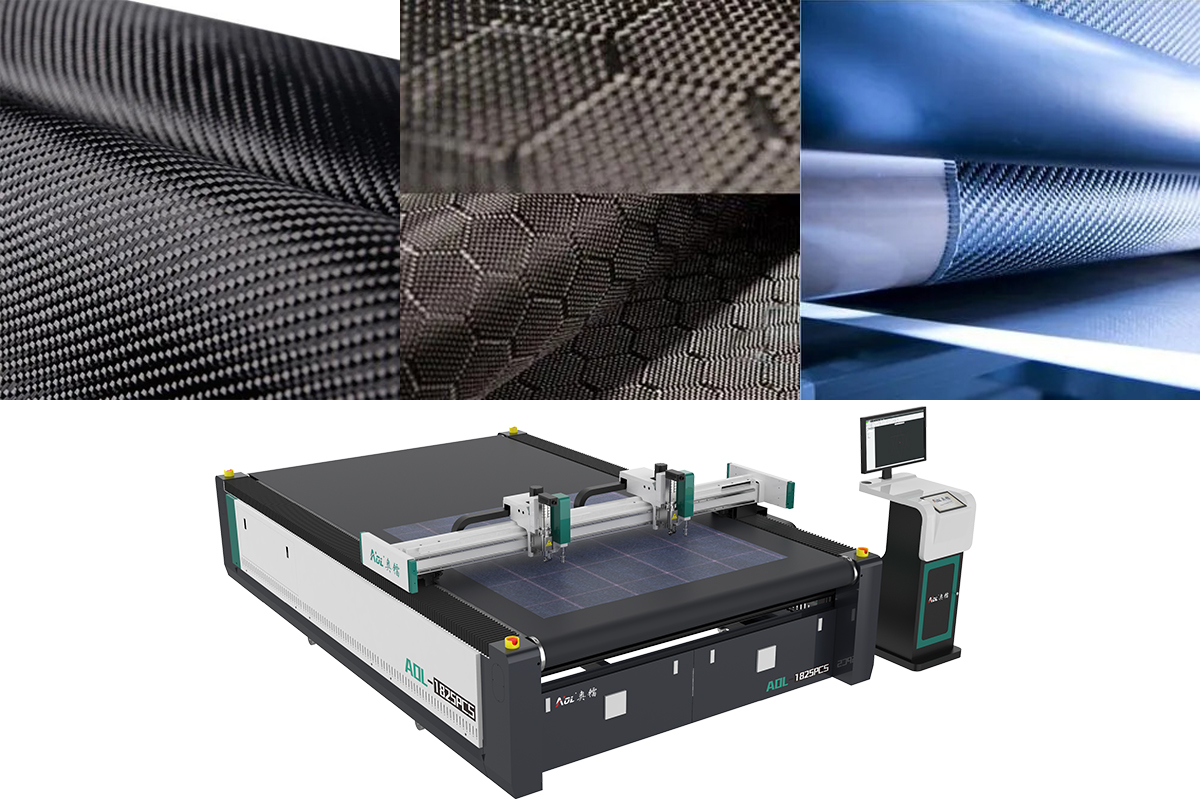 Prepreg composites have a limited lifetime at room temperature. Depending on the material, curing may be required within hours, days or weeks of being put into production. Efficient and reliable automated cutting solutions are critical to minimizing material waste and labor costs. AOL's machines are backed by more than a decade of engineering excellence and industry-leading customer service.
Due to its unique advantages, prepregs are widely used in various industries. This means that prepreg processing varies enormously between industries, companies and end products. The most effective cutting solutions are the ones that are customizable and versatile. AOL CNC Cutting Equipment's seasoned application specialists work with businesses of all sizes to determine the best prepreg cutting machines, tool heads, blades and material handling equipment for their unique needs. These versatile solutions enable businesses to maximize the use of raw materials, labor and production equipment.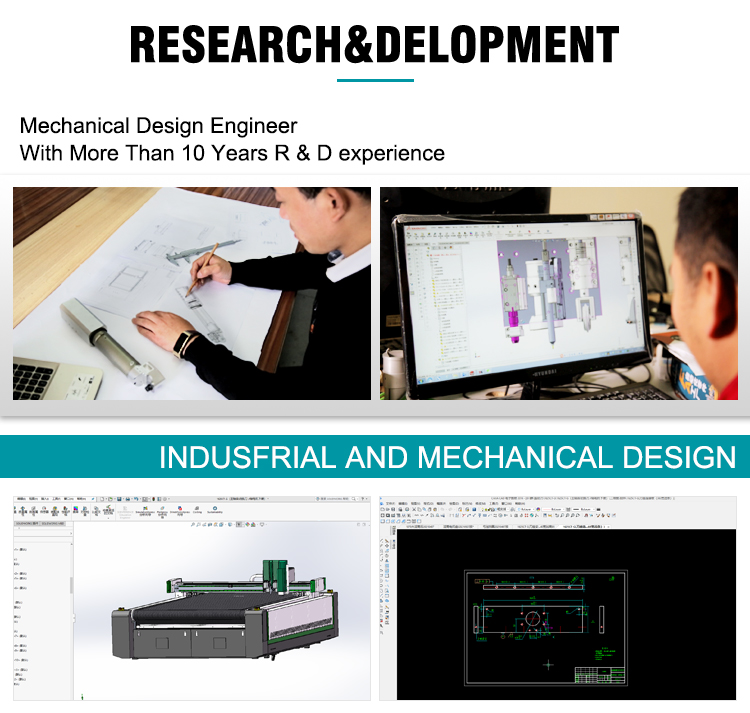 AOL CNC Cutting Equipment Company with 12 years of industry experience. Our company covers an area of 12000㎡ square meters and has 139 employees.We have served more than 8,000 customers around the world and received satisfactory reviews. Provide personalized industry material cutting solutions for many customers, with many long-term and stable cooperation customers.
For more information, please consult:
Email: info@aolcnc.com
Phone: +86-531-88620680
WhatsApp/We Chat: 0086-18560162709
youtube: https://www.youtube.com/channel/UCDiNQSjBR5DsAX9QfkWF7AA
Website: https://www.aolcnc.com/