Carpets are now very common items for each of us, and they are used in families, high-end hotels, weddings and other activities
Generally, the carpets we commonly use and can use our machines are: plain carpet, silk wool carpet, long wool carpet, TPR bottom carpet, gum backed carpet, pineapple pattern carpet, tire pattern carpet and tufted carpet, which are generally floor mats or lettering in front of the door; Sponge carpet is a flannel carpet with a thickness of 2 cm and 5 cm. Silk ring carpet and leather carpet are generally used in the kitchen or in front of the door.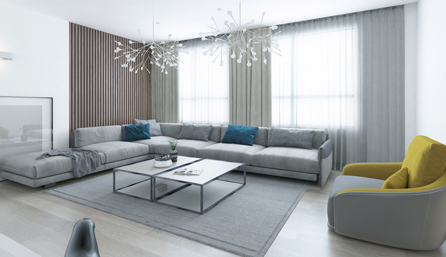 Why recommend vibrating knife cutting machine?
The effect of manual cutting is different for different carpets. This cannot be avoided, including cutting effect, cutting accuracy, and some material waste caused by cutting waste. These are uncontrollable factors in production and cancer in production. Only by controlling the production process can we really control the growth of enterprises. At this time, we need to promote digital production. Austrian radium vibrating knife carpet cutting machine can achieve controllable production, automatic typesetting, computer calculation of material utilization rate, full-automatic cutting, reduce material loss caused by manual error, and streamline operation, so that the cutting can get rid of manual restrictions.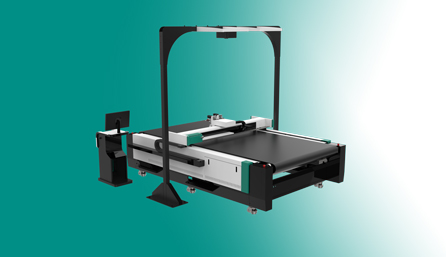 Various parameters of the Printing carpet cutting machine:
Technical parameters / model

AOL-1625

AOL-1825
Effective working area
1600x2500mm
1800x2500mm
Multi-function tool
Pneumatic knife, projector,vibrating knife,Round knife
safety devices
Using infrared sensors, responsive, safe and reliable,Anti-collision system,Four corner emergency stop button
Cutting speed
300-2000mm/s
Cutting thickness
≤50mm Other thicknesses can be customized according to the material
Applicable materials
Long-haired carpets, carpets, car floor mats, textile carpets, cotton and linen carpets, Particle fleece,Diatom mud carpet, fake wool carpet, printed carpet,etc.
Material fixing method
Vacuum partition adsorption
Transmission port
Network port
Transmission system
The X\Y axis is divided into two kinds of rack or belt
rated power
11kw
Rated voltage
380V±10%/220V±10% Optional
Control System
Chinese and English LCD touch screen
Operating environment
Panasonic servo motor, high precision helical gear reducer, Taiwan Yintai rail, Germany Henryan rack, Omron sensor, Schneider low-voltage appliances, Taiwan Mingwei power supply, Germany cable, 42mm adsorption platform, automatic feeding, Taiwan rail, energy saving fan
Support file format
AI、PLT、DXF、PDF、 PCE、XML
Overall size
3600*2400*1250
3600*2600*1250
Configuration of vibrating knife cutter
Printed carpet, non-woven printed carpet, TPR bottom, back glue carpet, silk ring printing. The tools we now provide customers with are generally, ordinary power vibrating knife and ordinary power circular knife. Under special circumstances, high-power vibrating knife and high-power circular knife will be used. For example, if the customer cuts a 2 cm PVC carpet, it needs high-power, that is, the carpet made of thick and hard point airtight material needs high-power. The material with thick point similar to sponge floor mat and 3-5 cm is made of high-power round knife. All carpets can be cut perfectly with these four kinds of knives.
At present, the majority of customers are silk wool carpet, plain drop plastic bottom carpet, carpet lettering and doormat. In addition, the premise for customers of printed carpet to buy the machine is that the pattern arrangement is relatively regular. If the color difference is not obvious, the edge of the pattern is printed with 2mm black edge, which is convenient for camera recognition. However, it is not suitable for customers with large graphics and no regular arrangement.
The kind is suitable for wire scanning, but the price of wire scanning is too expensive. The customer can't accept it, so it's in a very embarrassing stage. We also believe that there must be such big customers in China who can accept this price, so we have to continue to serve more customers.
If you want to know more about performance issues, please leave a message , we will have a professional staff contact you.