Do you need a machine that can precision dieless cutting, can handle a wide range of materials and can greatly increase productivity, whether it's corrugated cardboard or vinyl, whether you're targeting packaging and signage, you can use AOL digital cutting Table to meet your needs, this device is used for a wide range of packaging and signage, including paper, cardboard, stickers, vinyl, and more. It is the key equipment for small batch production and proofing. It works best for a variety of jobs and applications.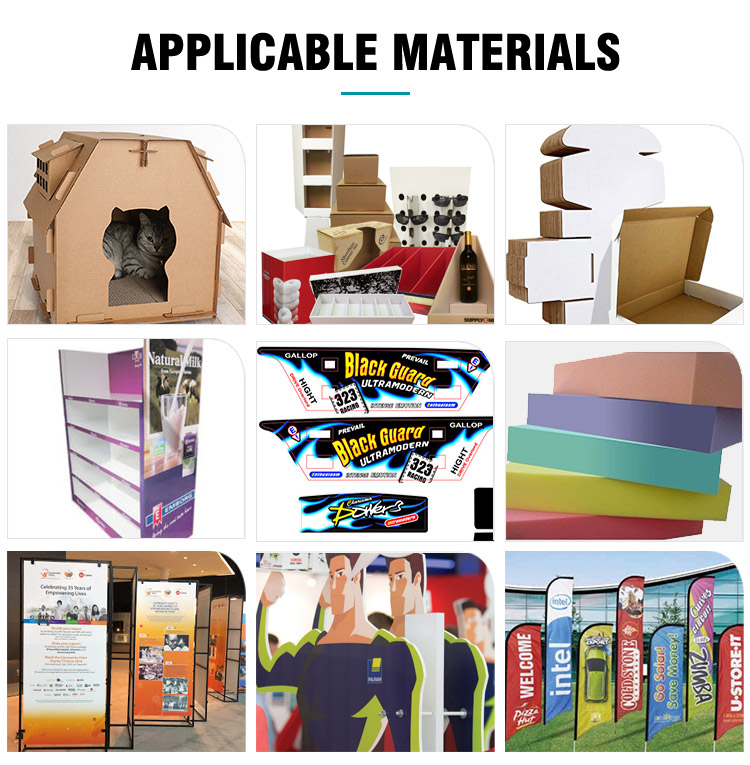 AOL digital cutting table can cut materials in more than a dozen industries, such as composite material industry, advertising printing industry, packaging industry, garment textile industry, leather industry, office automation industry, luggage industry, carpet industry, gasket industry, etc. The industry provides professional technical services, saving a lot of labor costs and raw material costs.

AOL-PAS series digital cutting plotter system adopts automatic vacuum adsorption function and automatic loading and unloading platform. It can be equipped with a variety of tools to achieve cutting of various materials, and can quickly and accurately perform full-cut, half-cut, indentation and other work. It is suitable for Sample production and small batch customized production in various industries. In addition, the machine is equipped with a CCD camera, which greatly improves the cutting accuracy. It is a cost-effective intelligent device that meets all your creative processing. And there is no need for a mold, just import the pattern you want to cut into the computer to complete the cutting with one click, meeting the various needs of customers!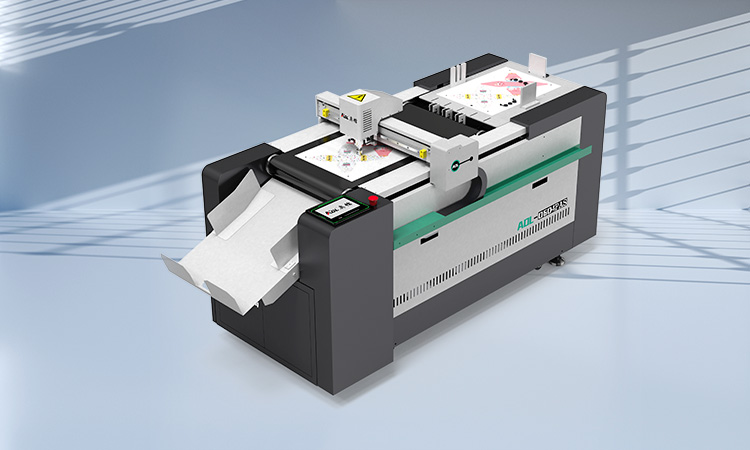 Features of AOL digital cutting table:
1. CCD sensor automatic positioning
The camera automatically patrols the edge and cuts at high speed;
2. Automatic paper feeding system
Pneumatic automatic feeding system, up to 600 sheets can be stacked; scanning speed 5-10 seconds; feeding speed up to 12 sheets/min;
3. Aviation aluminum alloy vacuum adsorption platform
Strong, thermal insulation, anti-corrosion, wider range of cutting materials;
4. Independent research and development of CAM software
Digital uses software to compensate and optimize paths to increase productivity.
AOL intelligent blade cutting machine has high precision and high efficiency. Our professional after-sales service can provide automatic cutting solutions for various industries.
For more information, please consult:
Email: info@aolcnc.com
Phone: +86-531-88620680
WhatsApp/We Chat: 0086-18560162709
youtube: https://www.youtube.com/channel/UCDiNQSjBR5DsAX9QfkWF7AA
Website: http://www.aolcnc.com/