The ocean relies on a wide variety of materials to build ships and their accessories. Composite materials, including fiberglass and carbon fiber, carpet, vinyl and other upholstery materials, as well as canvas and other technical fabrics used for coverings and sails, must be cut precisely and reliably. The industry is also constantly looking for stronger, lighter materials to withstand the use of enthusiastic boaters, professional watersports athletes and commercial fishermen alike.

AOL Composite Marine Cutting Machines can cut a wide variety of technical materials, our cutting equipment can be the versatile and innovative solution you need for everything from composites to marine grade materials like canvas. We have mature technology and professional after-sales team. AOL's technicians are available to answer your questions about cutting and handling boatbuilding materials. We also offer a free trial cut service to ensure your material can be cut with the right cutter to your unique specifications.
Take a look at the video below to see what AOL composite cutters can do for boat builders:
AOL Composite Marine Material Cutting Machines Also known as automated cutting equipment, computerized cutting machines are both advanced and reliable, making them ideal for shipyards or other marine industry manufacturers looking to downsize and scale up. AOL offers automatic cutting systems in a variety of sizes and a variety of optional accessories to suit your cutting needs. Meet diverse cutting standards.
AOL's automated system is equipped with flexible, modular cutting software that allows operators to import patterns from industry-standard design software and quickly cut complex patterns. The computer-controlled cutting table allows you to save frequently used settings so you can switch between multiple materials without time-consuming recalibration.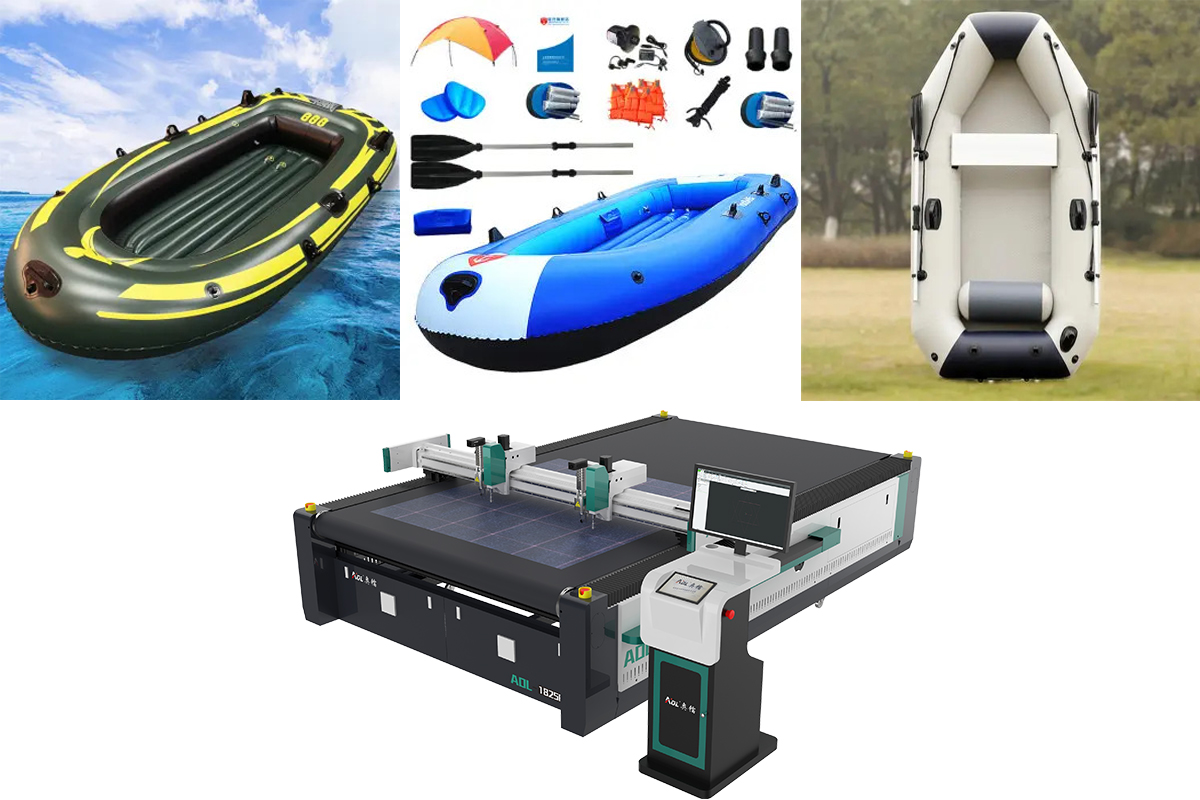 AOL composite materials are also equipped with a high-definition CCD camera and automatic boundary recognition function to realize automatic positioning and nesting of various materials, fast and accurate cutting of various complex and special-shaped graphics, and eliminate problems such as inaccurate manual positioning and printing deformation. Cooperating with the automatic transmission function, it realizes efficient and precise nesting of large-format images, improving cutting quality and output.
Why Choose an AOL Composite Marine Material Cutter?
AOL Composite Marine Material Cutting Machine has been committed to the production and optimization of CNC cutting machines. We have an independent factory, which can completely realize the process of design, production, sales, delivery and after-sales service. AOL composite marine material cutting machine has fast cutting speed, simple operation, and can perfectly realize the cutting shape you want. The whole process of automatic operation does not require manual participation. It adopts high-efficiency and high-precision servo motors, which can realize intelligent cutting faster and more accurately. Perfect pre-sales and after-sales service, pre-sales will formulate plans for you according to the specific situation of your cutting materials, and after-sales one-on-one guidance to ensure that you can master the operation method as soon as possible.