CNC acrylic cutting machine is an advanced computer-controlled machine that can perform cutting, drilling, etc. of various types of materials. As a substitute for manual cutting equipment and laser cutting equipment, the main function of CNC numerical control cutting equipment is to efficiently cut a variety of flexible materials.
By automating the cutting system, errors can be greatly reduced. Depending on the component, CNC acrylic cutting machines are compatible with different types of flexible materials, including leather, clothing, foam, composites, carpet floor mats, and more.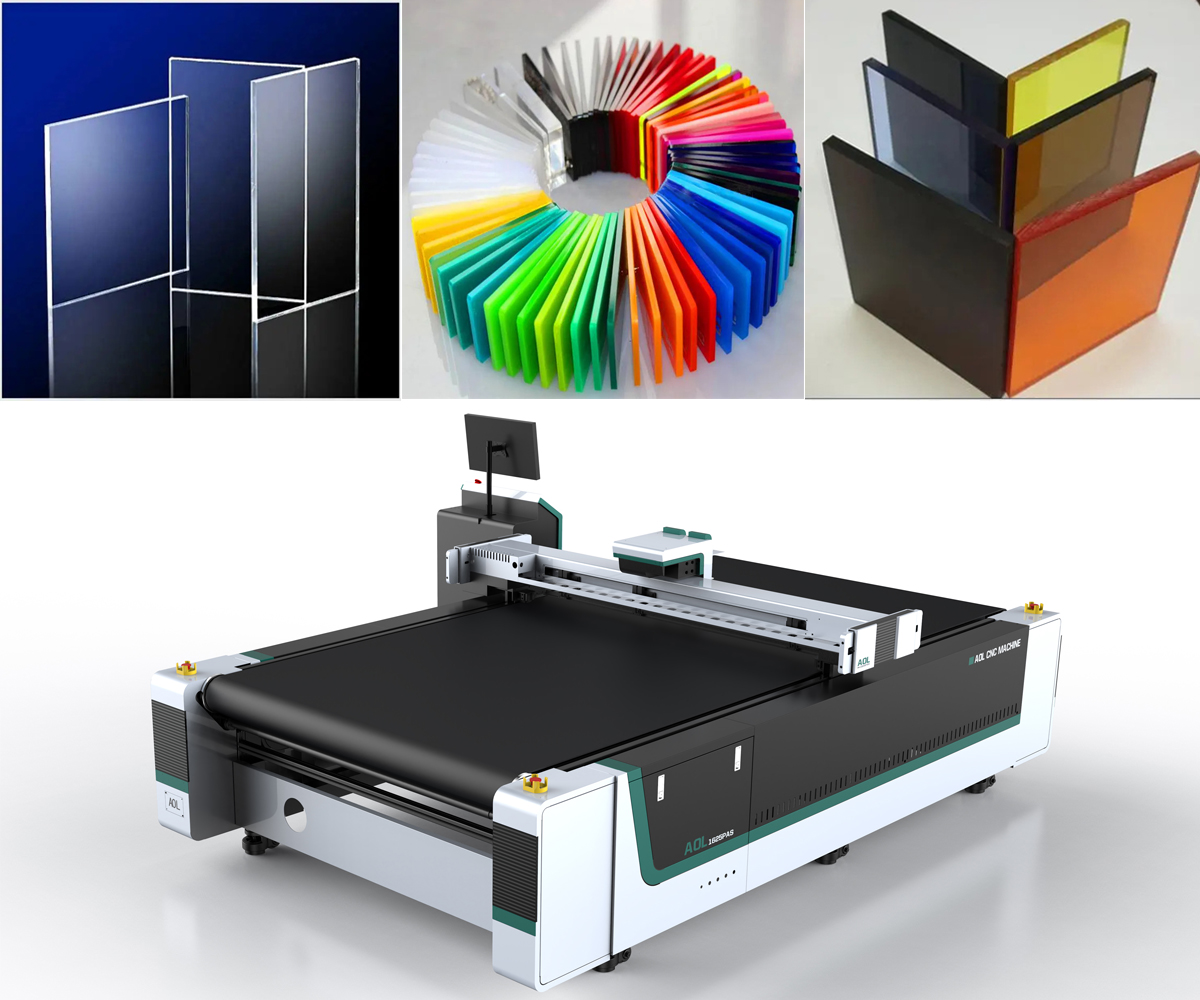 The upgraded cutting machine is equipped with a dust collection system that can absorb material fragments and other types of waste during processing. Computer-controlled cutting machines are designed to reduce the frequency of manufacturing errors and reduce production time and create nearly identical objects.
While we are discussing CNC acrylic cutting machine, please read this article:
One of the best things about CNC is that it can cut all kinds of flexible materials. For example, acrylic is the most commonly used material for producing trim and sign making, so the CNC acrylic cutting machine made by AOL CNC can make it happen.
Acrylic options:
There are various types of acrylic on the market, and in terms of color, size, and shape, the first step is deciding on the type of acrylic you want to use. Our cutting equipment can cut acrylic with a thickness of 2cm, on the other hand, clear acrylic is lightweight and can be used to make unique artworks.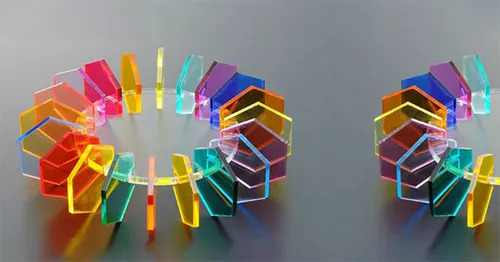 Choice of cutting head:
Once you decide you want to cut acrylic, the next step is to choose the right bit. Our CNC acrylic cutting machine uses a milling cutter for cutting. Its advantage is that it can cut acrylic with a thickness of 2cm, the machine equipment also has a vacuum function, which can suck away the dust during the cutting process, and it has a flat edge, which can provide better edge quality.
Choose Acrylic Cutting Software:
We'll match your cutting software with the right cutting software for your cutting needs, with the industry's best features for your designs, no matter your imagination. Choose software that allows you to draw and edit original designs or customize ready-made templates.
How does the CNC acrylic cutting machine work?
Let's use a video to understand how CNC acrylic works:
Various parameters of CNC acrylic cutting machine:
Technical parameters / model

AOL-1625

AOL-1825
Effective working area
1600x2500mm
1800x2500mm
Multi-function tool
Pneumatic knife, projector,vibrating knife,Round knife
safety devices
Using infrared sensors, responsive, safe and reliable,Anti-collision system,Four corner emergency stop button
Cutting speed
300-2000mm/s
Cutting thickness
≤50mm Other thicknesses can be customized according to the material
Applicable materials
Long-haired carpets, carpets, car floor mats, textile carpets, cotton and linen carpets, Particle fleece,Diatom mud carpet, fake wool carpet, printed carpet,etc.
Material fixing method
Vacuum partition adsorption
Transmission port
Network port
Transmission system
The X\Y axis is divided into two kinds of rack or belt
rated power
11kw
Rated voltage
380V±10%/220V±10% Optional
Control System
Chinese and English LCD touch screen
Operating environment
Panasonic servo motor, high precision helical gear reducer, Taiwan Yintai rail, Germany Henryan rack, Omron sensor, Schneider low-voltage appliances, Taiwan Mingwei power supply, Germany cable, 42mm adsorption platform, automatic feeding, Taiwan rail, energy saving fan
Support file format
AI、PLT、DXF、PDF、 PCE、XML
Overall size
3600*2400*1250
3600*2600*1250
Precautions:
One of the problems associated with CNC acrylic cutting machines is that they heat up due to friction. After cutting, the knife and the acrylic cutting surface will heat up. You can minimize this problem by reducing the cutting speed so that the bit and the plastic are in contact for longer. You don't have to be reckless when cutting acrylic, be patient and cut steadily to maintain control.
Final words:
AOL CNC is committed to helping you get great results from cutting acrylic. By following the above process step by step, you will achieve the best results and a beautiful finish. Contact us to discuss your cutting needs.
Finally, at AOL CNC we design and manufacture the highest quality CNC cutting machines to help you increase your productivity, save time and money by reducing manual errors.
Our high-speed milling machines can machine a wide variety of materials while providing a smooth finish. We guarantee you the most affordable prices on the market without compromising on quality. the
To learn more about how our best CNC cutting equipment works or have any questions, please contact our sales team on +86 18560162709 or send your questions to info@aolcnc.com, we are always ready to help you Provide the best service. One of our representatives will contact you shortly.