To say that the most profitable manufacturing industry in recent years, the cat scratching board manufacturing industry can definitely rank among all the industries. Stimulated by high profits, it is inevitable to promote the rapid development of the market economy. So all kinds of machinery officially entered the market, but with the disappearance of artificial dividends, the proportion of CNC machinery has gradually increased. Of course, there are still many enterprises still waiting to see the development of this enterprise. Below I will introduce you to the relevant information of the CNC cutting machine for cat scratching board!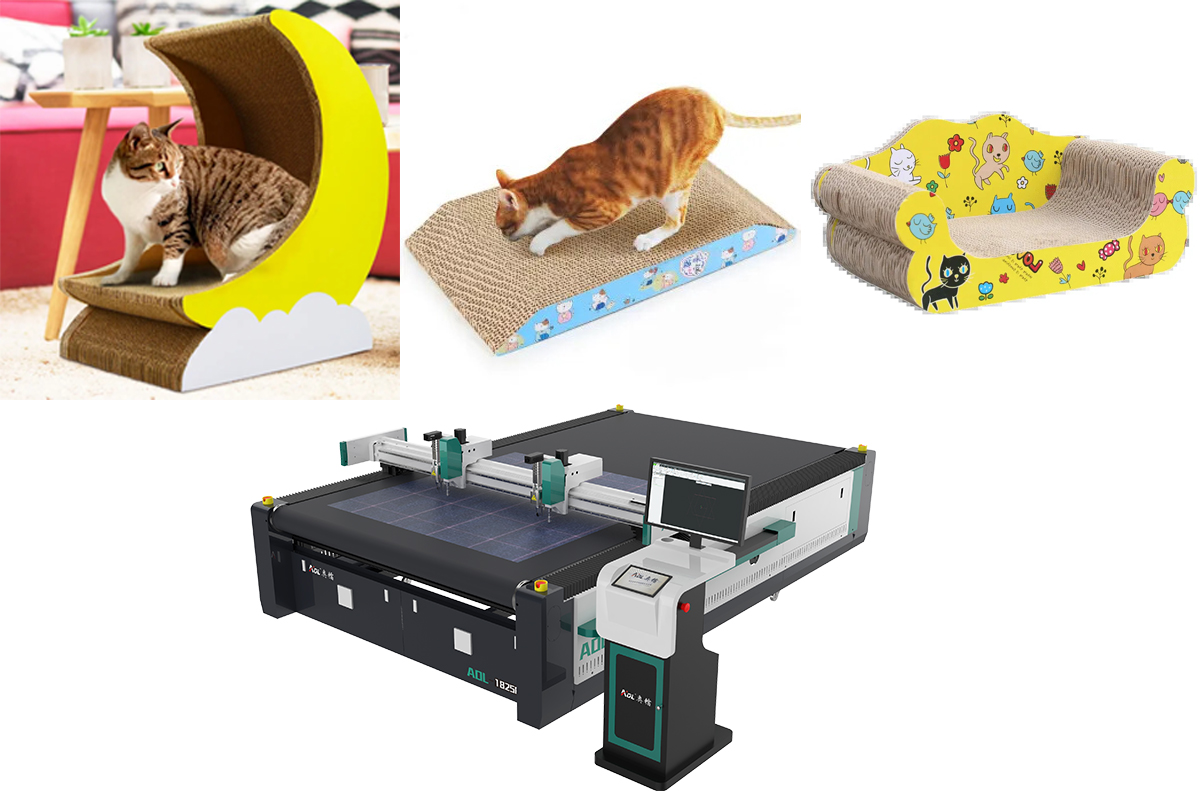 Speaking of cat scratching boards, the most popular is probably corrugated cat scratching boards, which are easy to use and affordable and are deeply loved by cat owners. industry creates new business opportunities. The newly born cat scratch board corrugated paper CNC cutting machine, of course, can not only be used on corrugated paper. Many materials are still very practical now. Let's take a look at the parts of the cat scratch board CNC cutting machine.
The cat scratching board CNC cutting machine consists of cutting bed, felt, adsorption device, control system, gantry, cutter bar and cutter head. When cutting the material, put the material on the cutting machine, the adsorption device starts to work, fix the material, select the vibrating knife (the vibrating knife can replace various types of cutter heads, adapt to a wider range of materials) and then the control system starts to control the cutting according to the shape. The vibrating knife vibrates up and down when cutting, tens of thousands of times per minute, similar to the principle of a saw blade, but there is no sawtooth and no powder is generated (except for some special materials).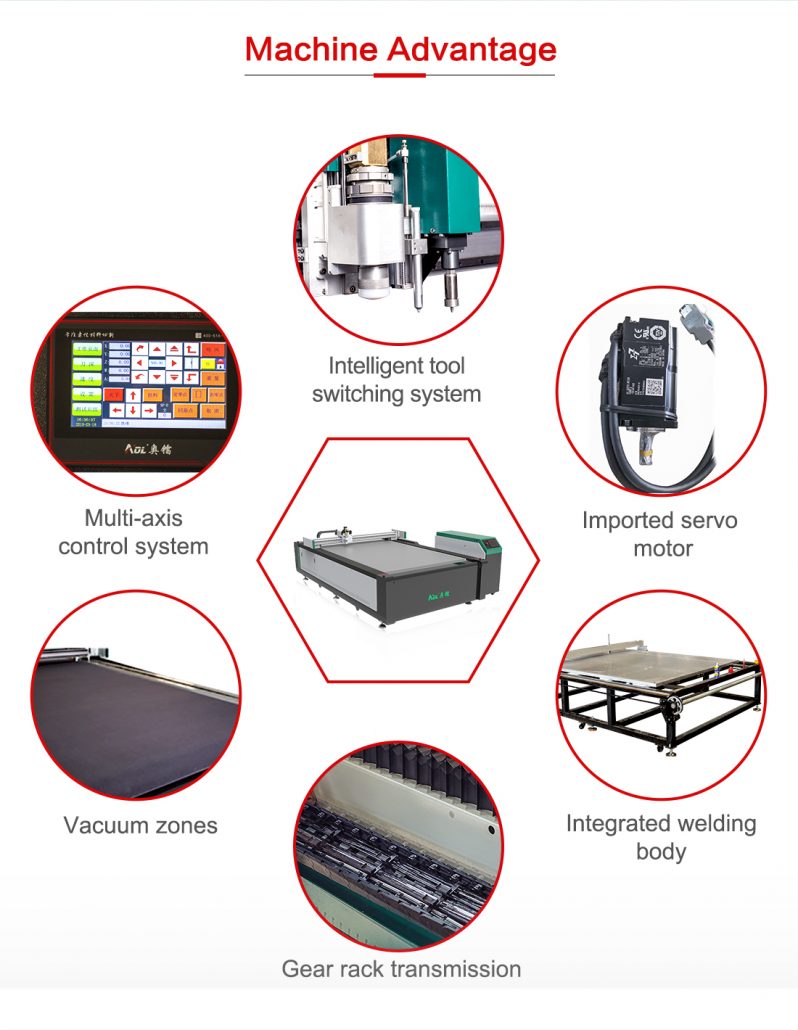 How does the cat scratch board CNC cutting machine work?
First of all, the CNC cutting machine of the cat scratch board is drawn by computer during operation, and then the internal data is processed and transmitted to the machine control card, and the control card sends a command pulse signal to the servo drive, and the drive drives the servo motor to move to achieve the movement of the machine, and at the same time Send a signal to the cutting tool to cut the raw material.
How to choose a cat scratching board CNC cutting machine and what are the advantages?
First of all, when choosing a CNC cutting machine, you need to pay attention to the need to determine the type of CNC cutting machine to buy. It is recommended that you use AOL vibration knife CNC cutting machine, which is in line with the development of Industry 4.0 and is more environmentally friendly and economical!
Secondly, you need to understand the configuration of cutting equipment, product performance and technical support. After all these are understood, you need to know whether the cutting effect, speed, and thickness meet your cutting needs. Finally, you need to look at the after-sales service that a company can provide. After-sales service is It is very important that many manufacturers do not deal with after-sales problems in a timely manner after they sell equipment, causing customer dissatisfaction and affecting the production efficiency of customer factories.
What are the advantages of choosing our AOL cat scratching board CNC cutting machine?
1. Independently develop and design CAM software, intelligent software compensates, optimizes the cutting path, and improves production energy efficiency.
2. Using high-quality linear guide, the accuracy error is ±0.1mm.
3. AOL CNC cutting machine is equipped with a variety of tools, which are used for material cutting in different industries and increase the added value of the enterprise.
4. The system intelligently optimizes typesetting and cutting to provide better cutting and filling paths.
5. The infrared induction safety device ensures the safety of the operator during the high-speed movement of the machine, and at the same time avoids the loss of cutting materials.
6. Anti-static interference and soft start device to protect the safety and stability of the equipment.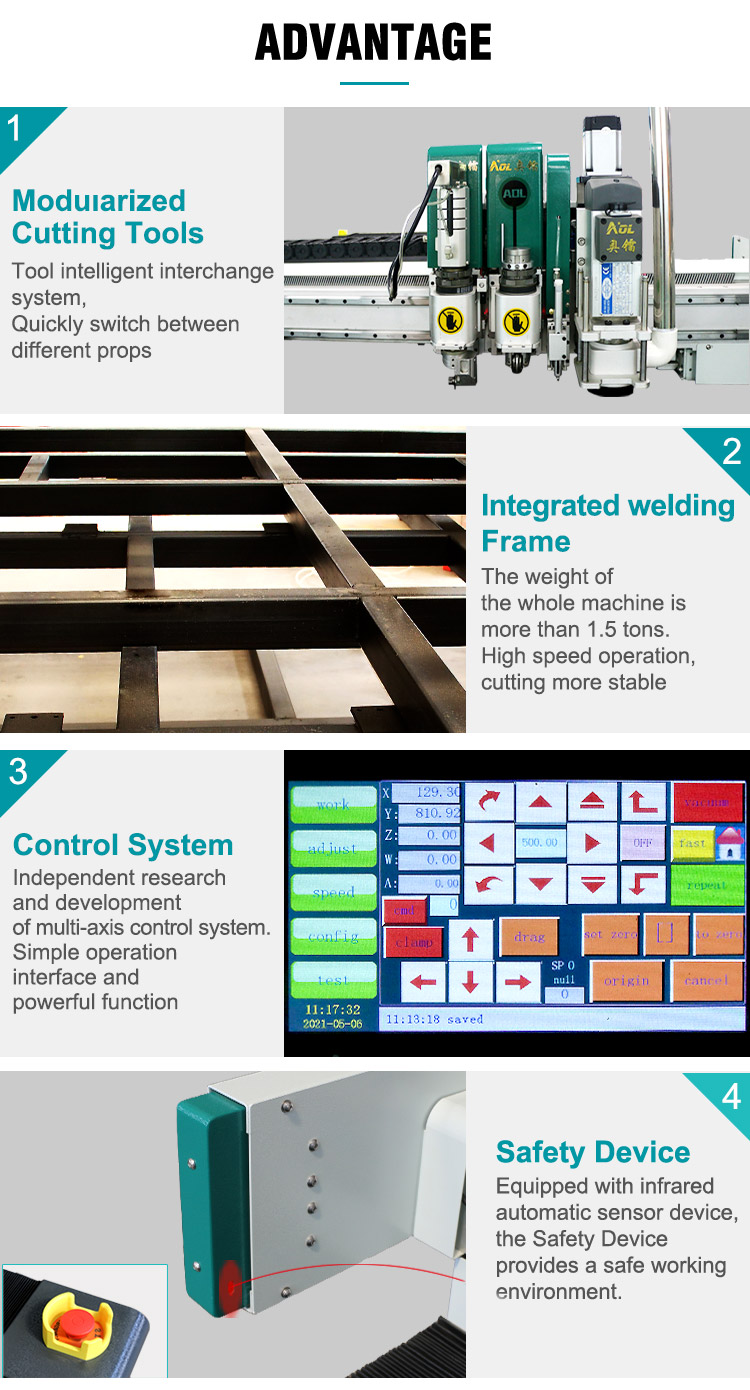 The above is the introduction of how to choose the cat scratch board CNC cutting machine, its advantages and working principles. I believe that through the above introduction, you also understand how the cat scratch board CNC cutting machine is suitable for the cat claw board manufacturing industry. Let me Let me introduce you to AOL and the after-sales service we can provide to our customers, please read on!
AOL company introduction:
AOL is an industry-leading brand with 14 years of industry experience. We have served more than 8,000 customers around the world and received satisfactory reviews. We have many long-term and stable customers. We provide personalized industry material cutting solutions for many customers. Our CNC equipment is suitable for many industries. Common industries include advertising packaging industry, clothing and textile industry, automotive interior industry, composite material industry, leather industry, gaskets industry, carpet industry and other flexible material industries. AOL has obtained CE certificate, FDA and ISO certificate. The company has successfully produced more than 50 varieties of AOL series products, enjoying a good reputation and support. Excellent quality and fast service make our products spread all over the world such as Europe, America, Middle East and South Asia. If you have problems with cutting materials in the industry, we can provide you with free consultation and consulting services!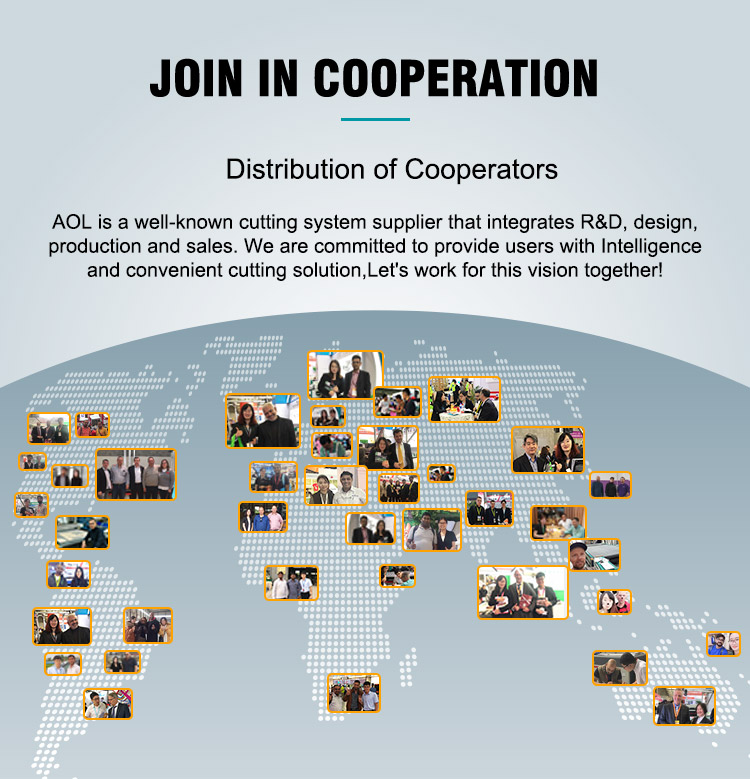 After-sales service provided by AOL:
1. The AOL after-sales service team has more than 20 engineers.
2. At least 3 engineers serve an agent/customer, all of them can speak English.
3. We support complete user manual, use video and photos.
4. We support remote assistance to help you install and use the software.
5. We support 24*7 online guidance and services.
6. Our machines are guaranteed for 3 years, except for felts, knives and blades, during this period, if there is any problem, we will replace them with new ones for free by DHL, and for knives, we will repair them for free within one year.
7. We promise to send out replacement parts within 24 hours.
8. We will set up a service group for you, including AOL sales staff, AOL engineers, AOL sales managers, AOL sales directors and you (or your staff), if you have any questions, we will reply within 1 minute.
9. Free upgrade of AOL software for life.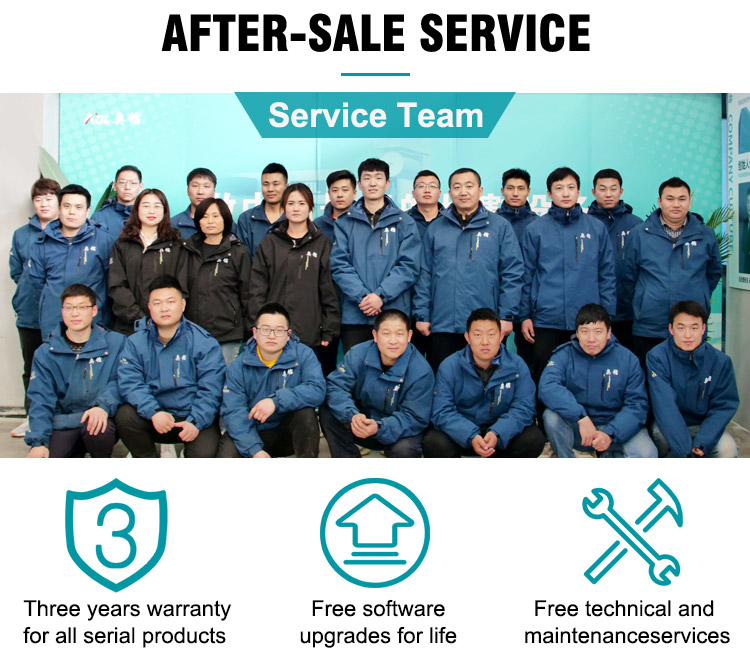 For more information, please consult:
Email: info@aolcnc.com
Phone: +86-531-88620680
WhatsApp/We Chat: 0086-18560162709
youtube: https://www.youtube.com/channel/UCDiNQSjBR5DsAX9QfkWF7AA
Website: https://www.aolcnc.com/